1-2-3 Magic & Emotional Coaching for Fathers
1-2-3 Magic & Emotion Coaching is a three-session, evidence-based program designed to teach parents ways to manage their children's behaviour that also builds their children's emotional resourcefulness. You will also receive a workbook.
It encourages a calm approach to parenting, even in tough moments, and shows parents how to improve their relationship with their children.
Learn About
Tactics for encouraging good behaviour
Emotion coaching to encourage positive behaviour
How to handle challenging and testing behaviours
While this is not a disability-specific program, it will provide families with an opportunity to use the 1-2-3 Magic approach to your child's specific needs. Priority will be given to families of children with disability or developmental delays.
Course Focus
Parenting, behaviour issues, emotional management
Age Focus
For dads, male family members (uncle, grandpa etc..) and male primary carers of children aged 0-12 years old
Please Note
Sessions are subject to cancellation due to low RSVP
To get the best learning experience from this program, we encourage your involvement and interaction during each session. For families who need a certificate of attendance, we require for the camera to be on so that we can confirm your attendance in the session.
Join us Online 
3x weekly online sessions; 2 hours each;
Tuesday 10 November 2020; 7.30pm to 9.30pm
Tuesday 17 November 2020; 7.30pm to 9.30pm
Tuesday 24 November 2020; 7.30pm to 9.30pm
It is required that dads/carers be available to attend all three sessions. Further details will be provided closer to the date to all registrants.
You will need a good internet connection to attend.
RSVP by Sunday 18 October 2020
Cost
The cost of the course is free, however, a small fee of $20 will be required to cover the cost of the workbooks that participants will need to attend this course. This fee will also cover for postage
Fee can be payable as a donation (tax-deductible) to Plumtree here. The payment of this fee is not necessary until the beginning of September. Mana will contact you when payments are due.
Please note: Booklets will be posted towards the end of September 2020
If you are experiencing financial difficulties and are unable to pay this fee, please contact Mana at mana@plumtree.org.au
More info
Your facilitator: Melo Kalemkeridis. Melo is a Peer Worker here at Plumtree
If you would like to discuss this program further, please feel free to contact Melo on melo@plumtree.org.au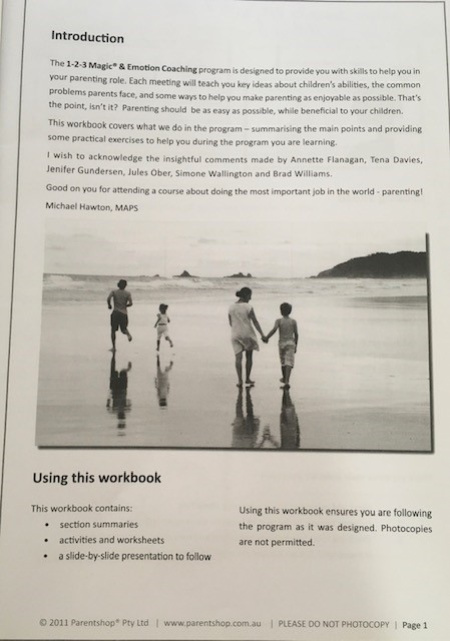 Related Events